Electric vehicles
Fire protection for electric and hybrid vehicles
There is a global transition to renewable fuels and an increasing demand for electric and hybrid vehicles (EV and HEV). As more electric vehicles become operational, their involvement in fire incidents will likely rise.
The significant fire risks associated with vehicles being powered by batteries and high-power electric engines/devices are not widely understood. For example, the consequence from a malfunctioning Li-ion battery can be severe, potentially resulting in a thermal runaway situation with rapid-fire and heat propagation as well as the emission of toxic gasses, posing a great threat to vehicle drivers, occupants as well as the environment in which the vehicle is operating.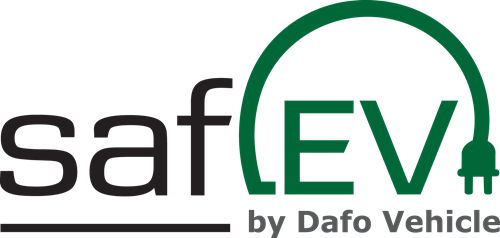 Dafo Vehicle has developed a full coverage multi-zone fire protection solution in response
to the urgent need for risk mitigation in EV and HEV vehicles. The suppression agent
Forrex EV™ is used as one part of the complex system solution, and it provides the effective cooling capacity to slow the fire development for allowing the safe evacuation of passengers. The main risk scenarios are typically divided into four protection zones to cover all risk areas in the EV or HEV vehicle.
The different protection zones are then protected in various ways by robust detection
and suppression systems – both liquid-based and gas-based solutions.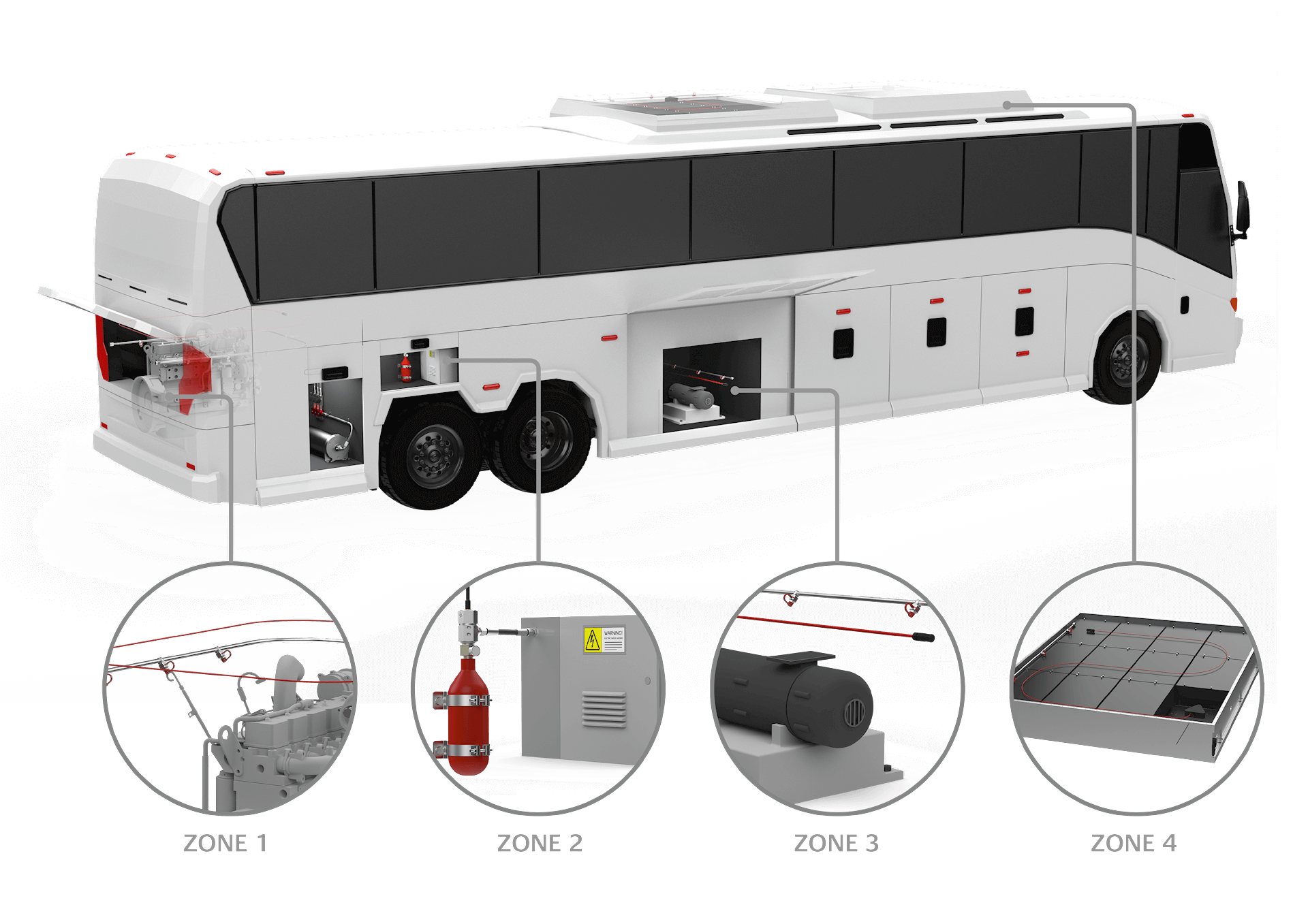 Zone 1 - Engine compartment
Zone 2 - Electrical hazards
Zone 3 - Traditional hazards
Zone 4 - Batteries
Through multiple international collaborative research projects in which studies were made of fire risks associated with lithium-ion batteries in vehicles, Dafo Vehicle Fire Protection has developed the fire protection system solution Safe EVTM that addresses and mitigates these risks effectively and safely.